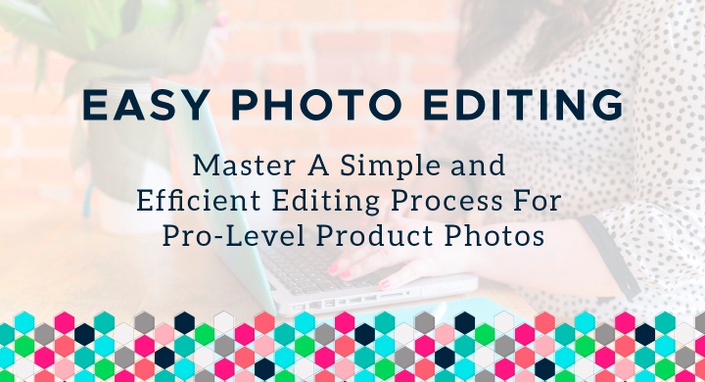 Easy Photo Editing
Master A Simple Editing Process For Pro-Level Product Photos
Imagine this: You no longer dread editing your photos. You don't question what to do and you don't spend hours googling how to use Photoshop (to no avail).
You have totally mastered a simple and efficient way to process your photos that doesn't hang you up or prevent you from getting new listings out there.
You're confident. And your product photos ROCK.
Oh, and those awesomely edited product photos are totally skyrocketing your sales. No big deal. You know that editing your images is key when it comes to great product photos. But whoa... photo editing is basically rocket science, am I right?
I know it can seem that way, but here's the thing - there's a really simple and efficient editing process just for you, the handmade seller, and I'm here to teach you how to do it.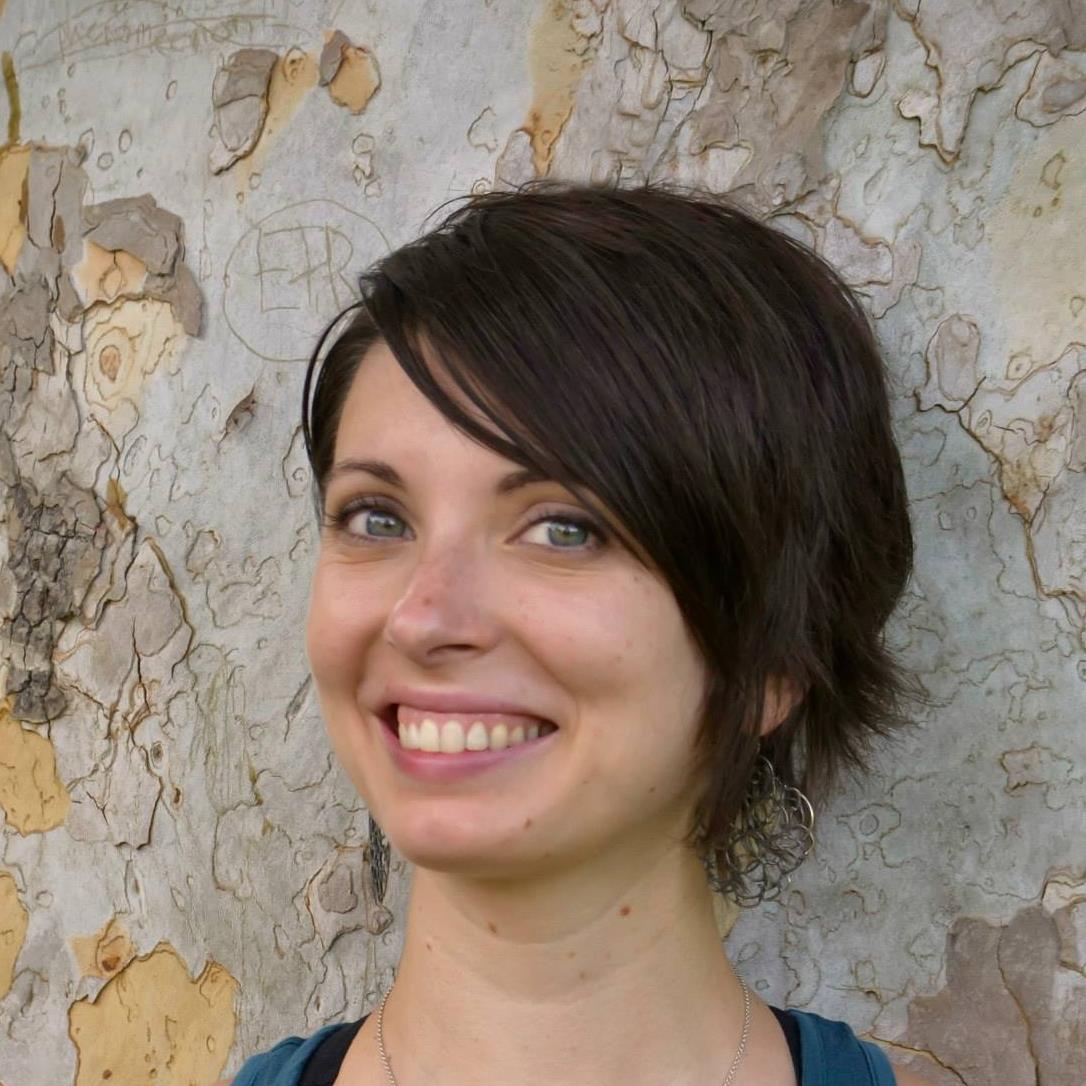 Amy's courses are so well done. She explains things in detail but in a way that is concise and easy to understand.
I've been using photoshop for over 10 years, but just a couple of adjustments have completely changed the way I edit my photos. I was amazed that something so simple could make such big improvements on the professionalism of my product photos.
- Beth Cyr, Beth Cyr Jewelry So what's included?
In this course you will:
Discover the different software options available to you
Learn how to crop and resize for optimal size and resolution (and what that even means) for your product photos
Learn how to effectively adjust your white balance for excellent color accuracy
Learn simple levels & curves adjustments will make a huge impact on your photography
Develop an understanding of what layers are, and how they can help your editing process.
Save & Export your images confidently, with the correct file type and color profile.
Easy Photo Editing is a comprehensive product photography lighting course that includes:

7 lectures

A course workbook

Lectures available in video and audio (for learning on the go)

Lifetime access to the course and all it's future updates
And the best part? When you're done, you'll have a solid and quick editing process that doesn't overwhelm, confuse, or frustrate you.
Less time, better photos, AND less frustration?! Sign me up! I'm a product photographer by trade and
handmade business cheerleader by heart.
I have been working with the handmade community for several years and I know how hard you work. I know that you pour your heart and soul into your craft and that you have great products.

You seriously just want have great product photos, because you know that it's key to your success.
But editing?! Ugh, it's so complicated.
But it doesn't have to be. For real.
You just need to learn a simple and efficient editing process that'll transform your photos from "meh" to "WOW".
Enter: Easy Photo Editing.
These are photos from my own portfolio.
There's nothing stopping you from taking photos just like these!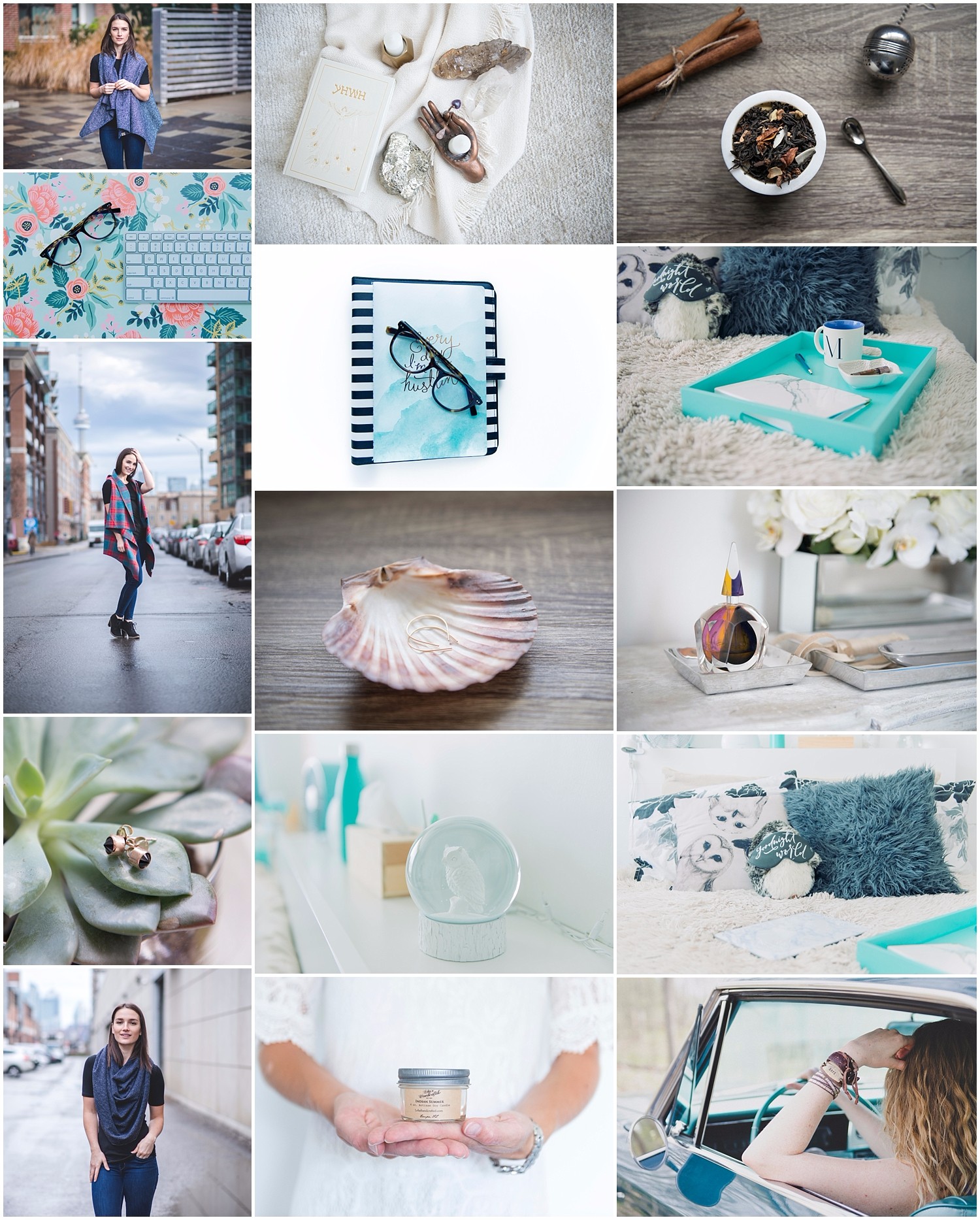 I only have a smartphone for a camera. Does this course apply to me?
Yes! The editing techniques apply to any image whether taken with a smartphone or a DSLR camera. This course is definitely for you!
I have literally know idea when it comes to photo editing. Will I be lost in this course?
Nope! My courses are designed with any handmade seller in mind, regardless of your familiarity with editing. This course teaches you a simple and effective process to achieve well-edited and professional-looking photos even if you're totally new with photo editing.
I know some about photo editing already. Do I need this course?
If you are ready to learn a process that will have you easily and efficiently editing your product photos, then yes! Some of my students are already quite familiar with programs like Photoshop and they've found loads of value in this course.
My photos need a lot of improvement. Can editing fix my bad photos?
Well, it depends. Photo editing can make a huge difference to a photo that needs help, and it also takes your photos to next level. That being said, there are certain photo faux pas that editing will never be able to fix. Having a good foundation photo makes a huge difference. But don't worry! This course has a few tips on how to get those great foundation images.
Will I need to have Photoshop or Lightroom for this course to apply to me?
I do recommend Photoshop and Lightroom the most, as they are the industry standard when it comes to photo editing and one of the only programs that embed color profiles with the images, which is imperative for proper product photography. All of the tutorials take place in Photoshop and Lightroom, but you should be able to apply the principles of what you've learned to other editing programs like Affinity Photo and GIMP as well.
How much time will it take me to get through this course?
My courses are all about efficiency. I teach you only what you need to know when it comes to editing your product photos. The information is specific and concise. In just 7 lectures, you'll have develop a simple and efficient editing process, and learning is self-paced, so you can finish the material as quickly as you want (or take your time, it's up to you!).
How long will I have access to the lectures for?

How does forever sound? With your enrollment in Easy Photo Editing, you'll have lifetime access to the course and all it's future updates. The real question is -
Are you ready to stop being confused by photo editing, save time in your editing process, AND level up your photography (and your sales) through awesome and easy photo editing?
This course is closed for enrollment.
Your Instructor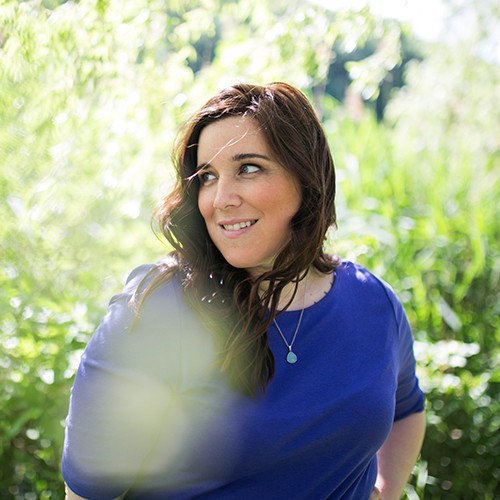 Hi! I'm Amy. I'm a photographer and educator with nearly 10 years of experience in this wild world of chasing light and creating images. As a product photographer, I've worked with handmade and product-based sellers for several years and am now turning my focus towards empowering you to take your own beautiful product images. Some of my accolades include being a regular columnist for Handmade Seller magazine, a guest blog writer for Being Boss, and appearing on podcasts such as Heart Soul & Hustle and Maker Academy.