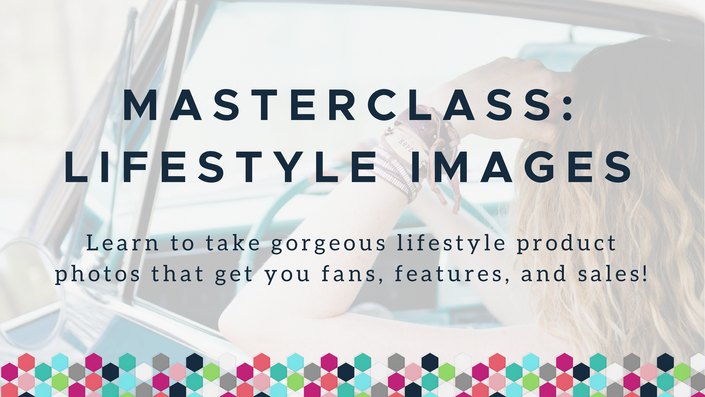 Masterclass: Lifestyle Images
Learn how to take gorgeous product photos that will get you fans, features, and sales!
#Truth time: product photos can straight up make or break your handmade business.
Good photos are imperative to your success, but what about lifestyle photos?
Simply put, lifestyle images will attract fans, followers, influencers, and most importantly: buyers! In this masterclass, you'll learn how to create beautiful lifestyle images that tell a story.

Lifestyle images show shoppers how your products fit into their life. They evoke emotion, communicate meaning and context, and make shoppers want to buy.
A step beyond styled photos, lifestyle images show your products in action. Creating a simply beautiful, impactful scene that brings your product to life is what image marketing is all about. They drive home the value of your product and manifest desire in your ideal customers.
Gorgeous product photos are key in growing a following on social media, being featured by bloggers and influencers, being selected for juried craft shows, and simply being noticed. The best feature of all? They'll have shoppers hitting that add-to-cart button faster than you can say cha-ching.
In this exclusive hour-long class, you'll learn:
How to determine the best context to show off your products
Hacks for taking awesome lifestyle photos on a budget
Tricks for photographing lifestyle images when all you have is yourself as a model
The 5 key qualities of a great lifestyle photo and how to make sure you get them right every time
Your enrollment in this masterclass includes:
Video lecture with examples of real lifestyle photos
Interaction with the course instructor within the class page
A fillable branding questionnaire to help you reflect on and/or determine your branding, your ideal customer, and how it plays into your lifestyle images
90+ prop ideas for your lifestyle and styled images
This course is not open for enrollment.

Is this a live class?

This masterclass was originally recorded live, but is now available to watch whenever you please. Your enrollment includes indefinite access to the class, so you are free to learn on your time.
I don't have a fancy camera, is this still worth it?

Absolutely! You can start taking awesome lifestyle right now with just your smartphone. There are some tools that will make the job easier, and we'll talk about that, but nothing expensive and they're all totally optional.
I'm really new to photography. Is this a good class for me?

There are no prerequisites for this course and you'll find there is lots you can apply with even a beginner knowledge of photography, but you may find it helpful to develop a foundation of understanding for how photography, lighting, and editing works. Luckily this class is available to you indefinitely, so you can always revisit it as your photography skills develop.
Amy, I want to know about you before I buy. Where can I learn more about you?
You can learn all about me and check out some of my portfolio images over at www.amytakespictures.com.
Your Instructor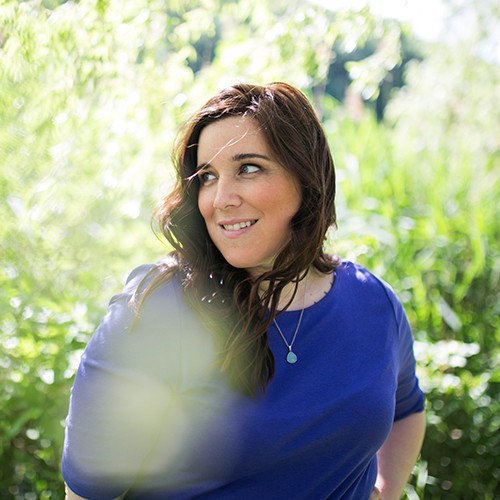 Hi! I'm Amy. I'm a photographer and educator with nearly 10 years of experience in this wild world of chasing light and creating images. As a product photographer, I've worked with handmade and product-based sellers for several years and am now turning my focus towards empowering you to take your own beautiful product images. Some of my accolades include being a regular columnist for Handmade Seller magazine, a guest blog writer for Being Boss, and appearing on podcasts such as Heart Soul & Hustle and Maker Academy.