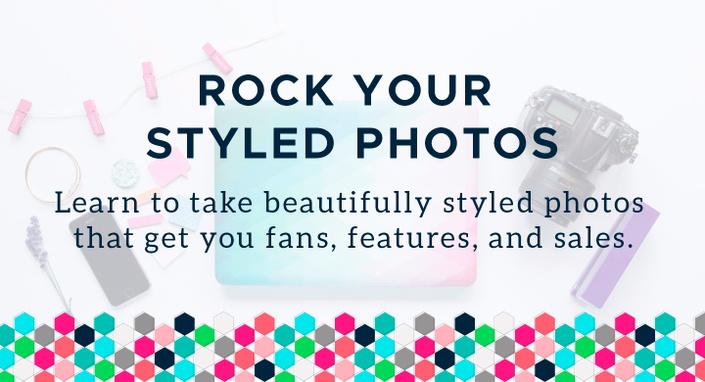 Rock Your Styled Photos
Learn to take beautiful styled photos that get you fans, features, and sales.
Gorgeous styled product photos will grow your fan following, land you features that will get you noticed, and skyrocket your sales.
But there's a lot to properly styling photos. Knowing what props to use, how many, and how to place them is super confusing.
Awesomely styled photos are the key to growth in your handmade business, but how are you going to figure out how to do it?
Right here, in this course. You dream of having perfectly styled product photos that stop your ideal customers dead in their tracks and have bloggers knocking down your door to feature you.
But all of your attempts at styled photos fall soooo short.
Your props look super awkward, they're not positioned right, and they look completely confusing. They're definitely not making your product shine like you know they should.
And what's all this about needing to understand your branding and who your ideal customer is? You don't even know where to start.
Don't worry, friend. I've got your back. So what's included?
In this course you will:
Learn what styled photos even are, why they're important, and how to take them
Examine your branding and figure out your ideal customer - so you can make styled images that fit your products
Figure out what to use for props and where to find them
Discover what backgrounds you should be using
Learn how to take in-action lifestyle photos that show off your products and put them in context
Learn how to shoot the Instagram-famous flat lay
Find out where to share your styled photos to get you noticed
Rock Your Styled Photos is a comprehensive product photography course that includes:

7 lectures

A course workbook

Lectures available in video and audio (for learning on the go)

Lifetime access to the course and all it's future updates I'm a product photographer by trade and handmade business cheerleader by heart.
I have been working with the handmade community for several years and I know how hard you work. I know that you pour your heart and soul into your craft and that you have great products.

You seriously just want to be able to take great product photos, because you know that it's key to your success.
But styling photos?! Ugh, it's so complicated.
Right?!
But it doesn't have to be. For real.
You just need to learn who your ideal customer is and how to use props that appeal to them.
Enter: Rock Your Styled Photos.
These are photos from my own portfolio.
There's nothing stopping you from taking photos just like these!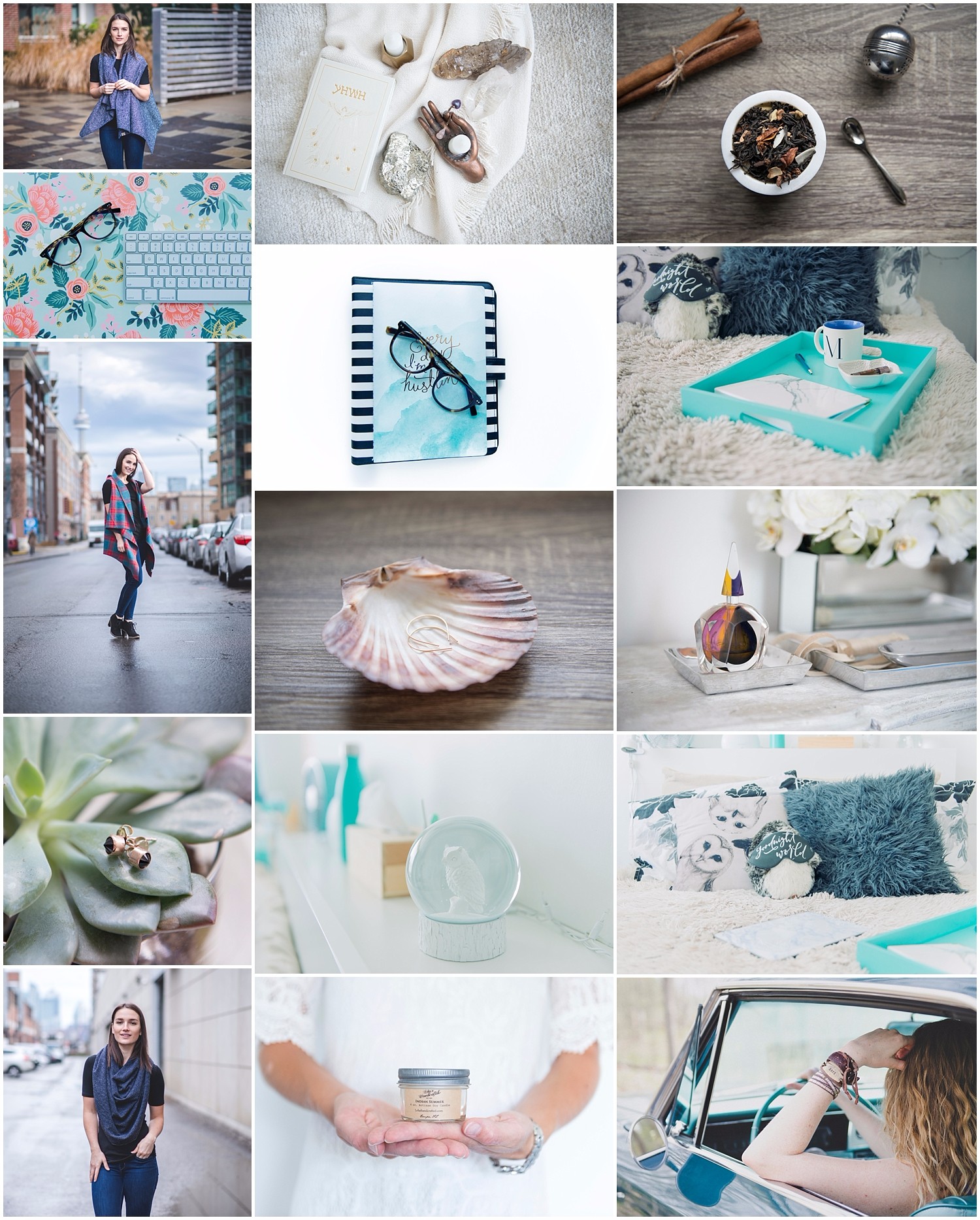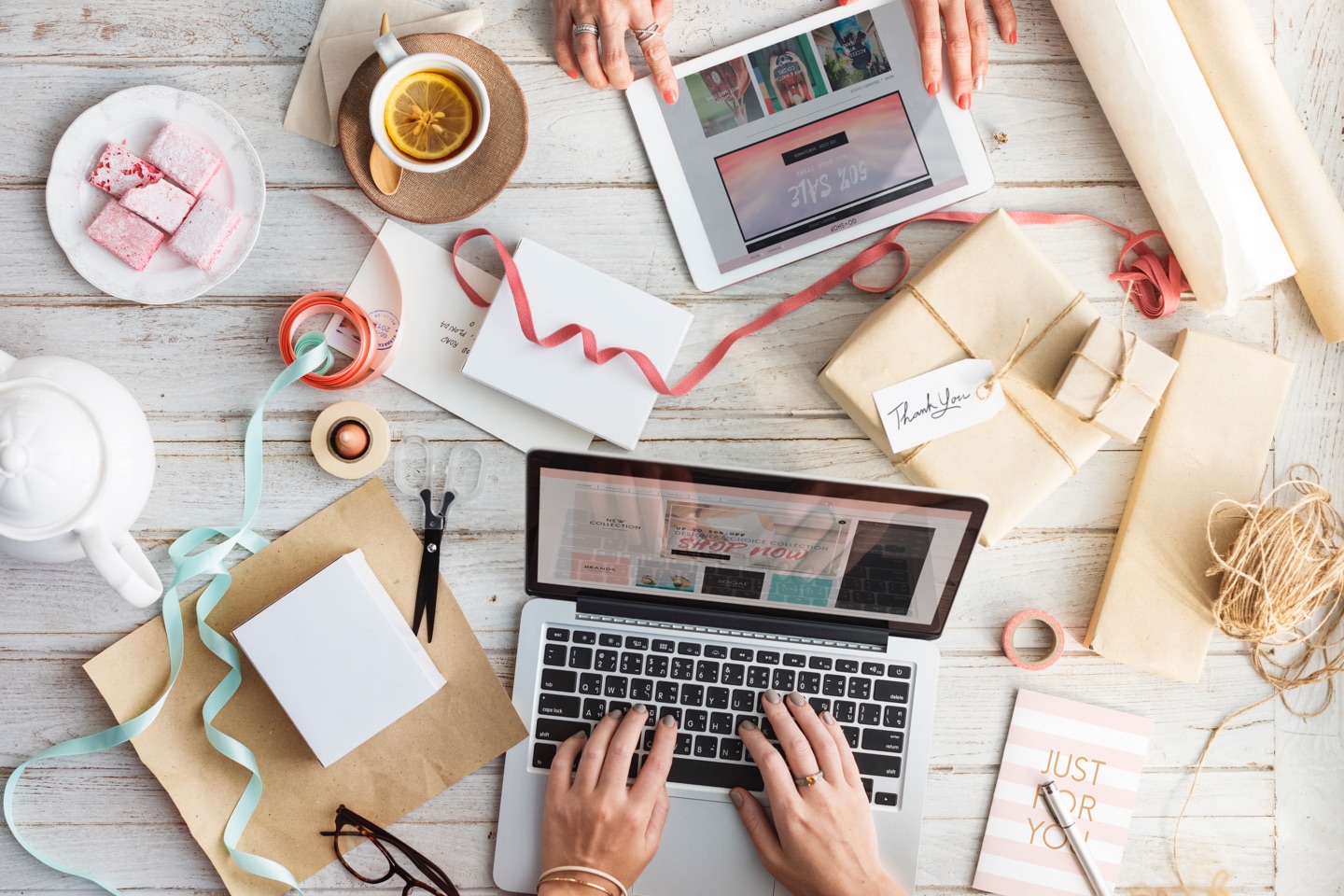 Amy is built for teaching....clear, concise and so very generous with her expertise!
So many aha moments already within the first few lectures."
- Kerin, Kerin Rose LLC

I only have a smartphone for a camera. Does this course apply to me?
Yes! The approach to styling photos is the same, regardless of the camera (or smartphone) you use. This course is definitely for you!
Will I need to invest a ton of money in equipment to apply what I learn?
No! I'm all about keeping things as reasonable as possible. I'll teach you where to source props and backgrounds for little to no cost. You can invest more if you want, but it's totally not necessary.
How much time will it take me to get through this course?
My courses are all about efficiency. I teach you only what you need to know when it comes to styling your product photography. The information is specific and concise. In just 7 lectures, you'll have the knowledge you need to nail your styling and learning is self-paced, so you can finish the material as quickly as you want (or take your time, it's up to you!).
How long will I have access to the lectures for?

How does forever sound? With your enrollment in Rock Your Styled Photos, you'll have lifetime access to the course and all it's future updates. The question is -
Are you ready to take your handmade business to a whole new level with beautifully styled photos?
This course is closed for enrollment.
Your Instructor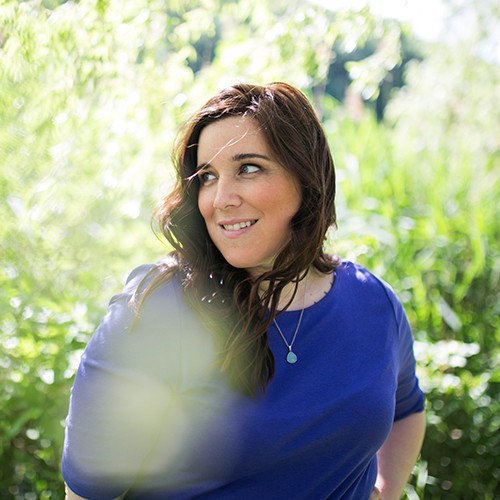 Hi! I'm Amy. I'm a photographer and educator with nearly 10 years of experience in this wild world of chasing light and creating images. As a product photographer, I've worked with handmade and product-based sellers for several years and am now turning my focus towards empowering you to take your own beautiful product images. Some of my accolades include being a regular columnist for Handmade Seller magazine, a guest blog writer for Being Boss, and appearing on podcasts such as Heart Soul & Hustle and Maker Academy.