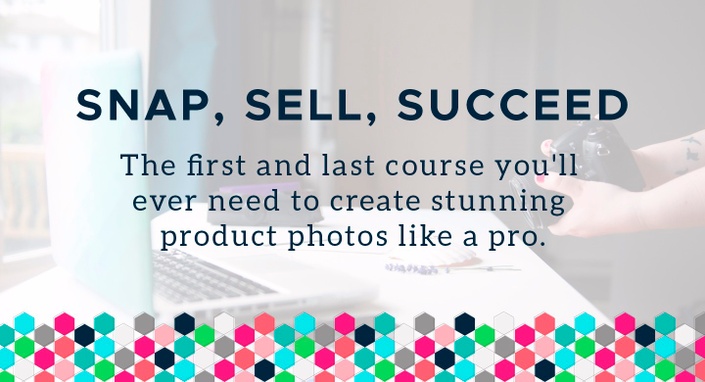 Snap, Sell, Succeed
The first and last course you'll ever need to create stunning product photos like a pro.
The Complete DIY Product Photography Course For Handmade Sellers Who Want To Take Their Sales and Success To A Whole New Level
You could spend $1000+ every time you need some products photographed for your shop or social media. Or, you could empower yourself AND save a pile of money by learning how to master the art of taking amazing product photos all by yourself. You've poured all your heart into your creative biz.
You've spent hours perfecting your craft and producing awesome products that you KNOW are great. But no one is buying. What's up with that? Your photos. That's what's up.
Try as you might, you just can't get your photos to look right. You've probably experienced at least one of the following problems:
1. The lighting in your photos isn't right. No matter what you try, it just doesn't work out.
2. You can't get your styling right. You don't know what props to use and the ones you've tried look weird.
3. Your colours are all messed up. What the heck?
5. You have no idea what to use for equipment - or how to use it.

6. Editing scares you. Sooooo many options, panels, and tools. Where to even start?
7. You don't even know what you need to know - but you know you're lost.
I know it's overwhelming. But guess what?
It doesn't have to be.
For real.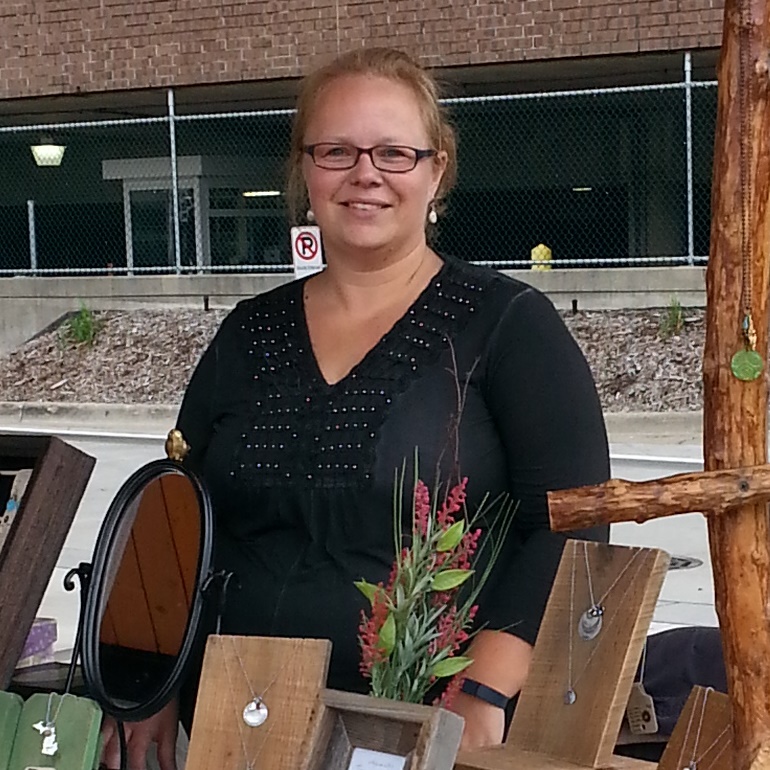 I learned an incredible amount in such a short amount of time. Amy is amazing at teaching you the most important information you need to know and leaving out all the other "stuff" that makes product photography and editing so intimidating. She's always willing to lend a helping hand and work through a problem with you to help you succeed what you're ultimately going for in a photo.
I have had increased traffic to my store and social media accounts and I credit a lot of it to the photo quality. My photos have never been better! She taught me how to capture the best part of a product to showcase them in such a way to be very eye-catching to shoppers. I finally have an understanding for the best practices when it comes to props, lighting, editing and so much more.

Thank you so much Amy! I will forever be thankful to the knowledge you have given me. I will continue to recommend your course for years to come."

- Heather Brown, Treasure Trove Jewelry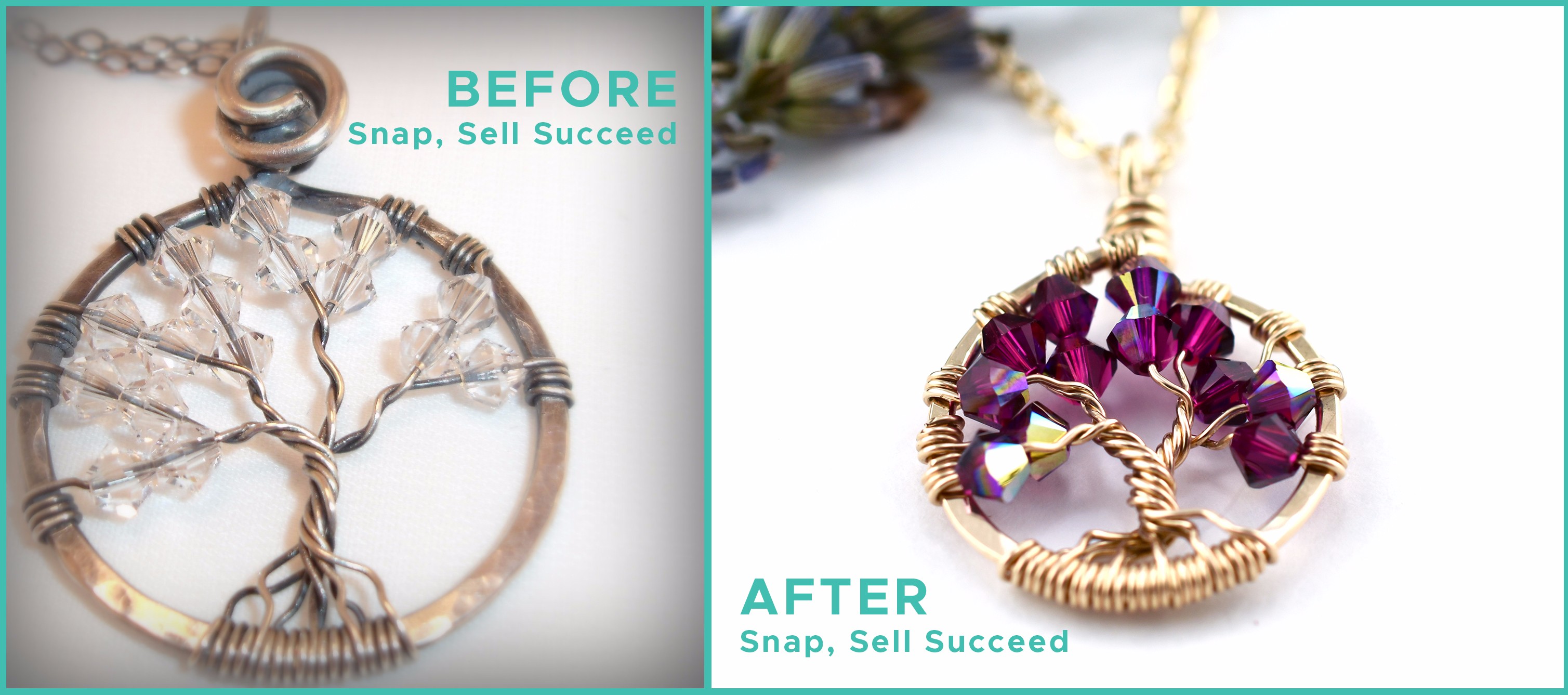 The most important aspect to success in the world of e-commerce is having high quality, attractive photos that show your products off and make your customers want to buy. Why? Two major reasons:
When shopping online, your customer is making quick first impressions and will be experiencing your products through your images. If your images aren't great, your customers will be moving on. FAST.
AND
The competition is HUGE. On Etsy alone, there are over 1.6 million shops and 35 million listings to compete with. Not to mention other e-commerce sites. That means a veritable smorgasbord of images with every search.
Guess which ones shoppers are clicking on? That's right.
The good ones.
(this can be you!)
I know what you're thinking. "Hey Amy, that's cool and all, but figuring out this whole DIY product photography situation is basically like rocket science. What is an awesome handmade seller like me to do?"
Don't worry, friend. I got your back. I'm a product photographer by trade and handmade business cheerleader by heart.
As a product photographer, I've worked with handmade and product-based businesses from across the globe, shooting their awesome products in my own studio and helping them grow their sales through killer photos. I have also had the pleasure of providing education to handmade sellers on how to DIY their own product photography through in-person workshops, my blog, Facebook groups, webinars, and now, online courses.
As a lover of all things handmade and small biz, I've seen the all-too-real struggle when you're trying to figure out how to create images that look like they were taken by a pro, while avoiding the hefty price tag of professional photography. I've seen and felt the void of this kind of education in the handmade community. And I'm so stoked to be able to fill it.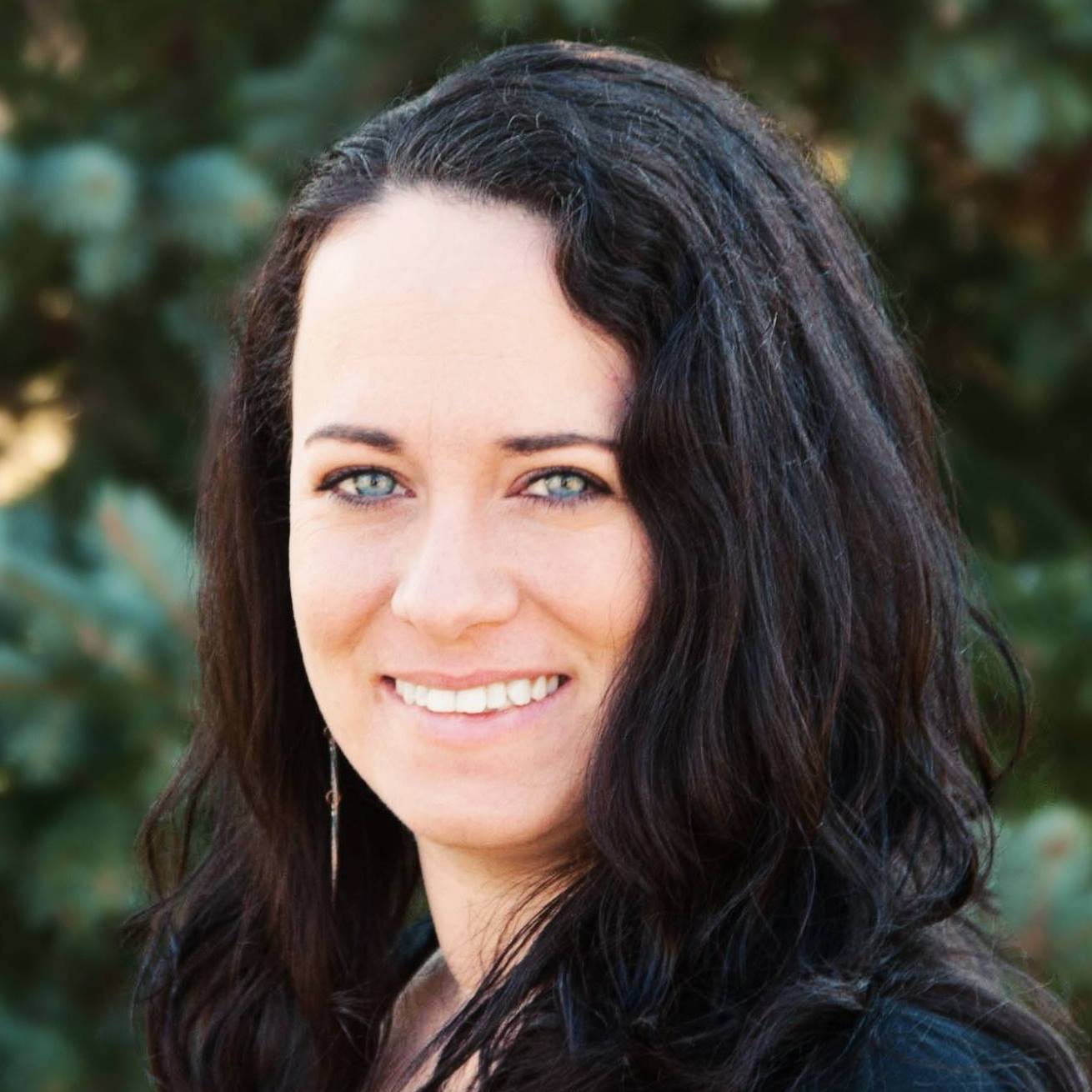 I love Amy's approach to teaching product photography. She teaches advanced strategies in an easy to understand way that has really helped up-level my own shop's photos as well as many of the Handmade Journey members.
Investing in photography training is one of the best ways to grow a handmade business and Amy's program is hands down the best I've found.

- Jami King, CEO, Handmade Journey Photography is a highly technical craft and an entire world of its own. And photography is cool and all, but you really just want to know how to take great photos that will SELL your products.
You're wearing about 18 hats as a small biz owner and getting a photography degree just isn't in the cards. And at $1000+ bucks a pop, hiring the job out isn't an option either.
So you're left with the overwhelming task of learning how to DIY that situation. I hear ya. Which is why I developed this comprehensive yet simplified and streamlined course for you.
You will learn exactly what you need to know - nothing more, nothing less - so you don't feel bogged down with tons of material that will leave you feeling more overwhelmed then when you started. You are a good fit for this course if:
You are a handmade or product-based seller looking to grow your customer base, increase your sales, and find success in your online business.
You dread having to list new items because it means you have to take photos of them.
You feel super frustrated with your photos because it seems like no matter what you do they still don't look good.
You're completely overwhelmed by all of the information on photography out there (and yet none of it seems to apply to you as a handmade seller).
You just want to know exactly what you need to know about product photography – in clear terms, with a streamlined process, and without a lot of technical jargon.
You either have no clue how to take a good photo, or maybe you're not too bad but want to take it up a notch to make your shop look more polished and worthy of the prices you know your products are worth.
You're ready for all your work in creating your products to start paying off, but your product photography is a big struggle and a huge missing piece to your success.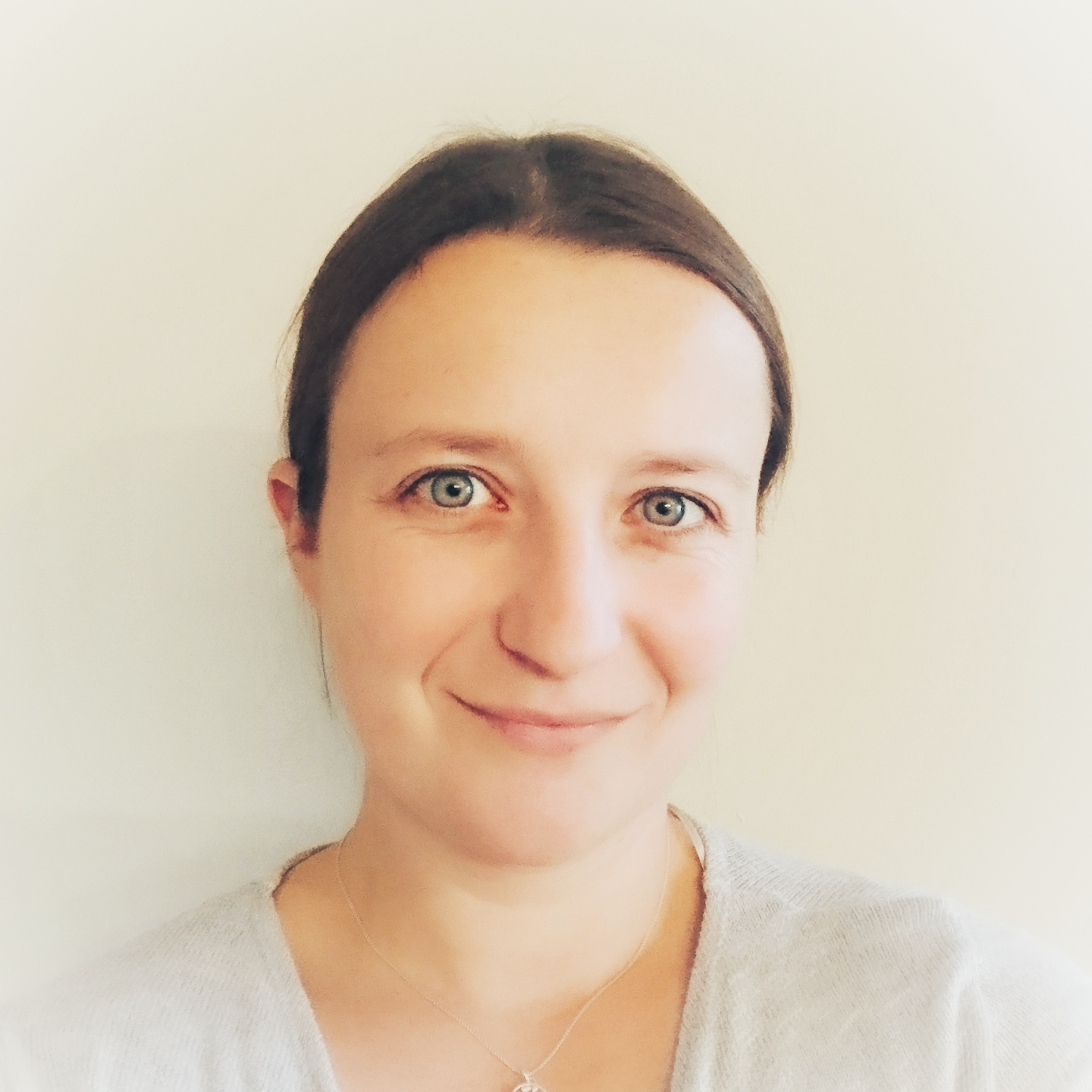 "When I first saw Amy's course being advertised I wasn't sure about spending so much on just one aspect of my Etsy shop. Thankfully my partner convinced me that I should invest in my business and now I'm so glad I signed up.
Since opening my Etsy shop I have struggled with how to style my photos and which props to use. Although I knew my way around my camera fairly well, I wasn't able to translate the theory into practice. With Amy's videos and worksheets I have not only learned how to take great photos, but also how to develop a cohesive brand image for my shop.
Snap, Sell, Succeed has given me the confidence to experiment with my photography more and also the knowledge I needed to make my products shine on Etsy. Thank you Amy!"
- Grainne Stark, Smashmallow Gifts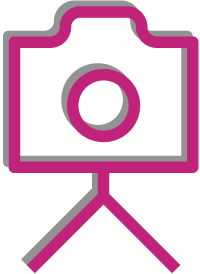 The course: 10 modules, 45 lectures. Each designed to provide you with exactly what you need to know to photograph your work efficiently and confidently.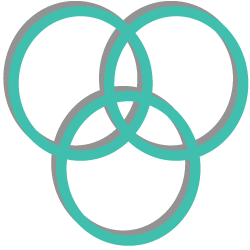 Access to an exclusive private learning community where you can get to know other students and where I will personally help you apply what you have learned in the course.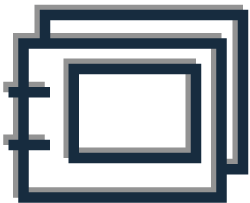 A course workbook where you will be able to process and apply what you're learning in the context of your own business and products.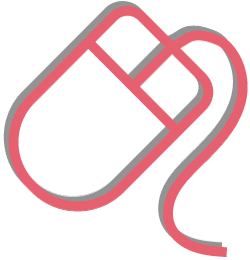 Free masterclasses, live Q&As, live photo editing and shop reviews, and weekly office hours you can book for 1-1 help to further your learning and expand on course topics.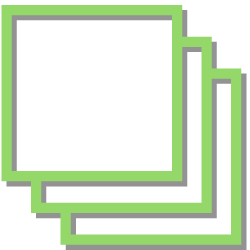 Loads of bonus materials, such as checklists, worksheets, and guidelines that you can print off and have at your finger tips.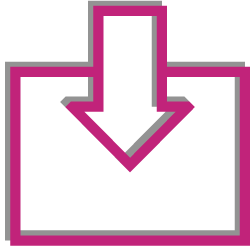 Indefinite access to the course, community, and bonus materials.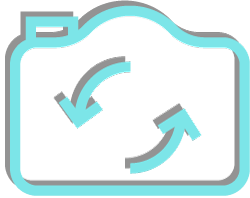 Access to all future course updates.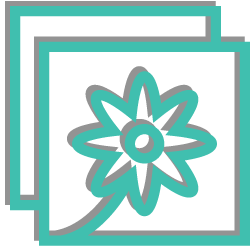 Module 1: Introduction
This module includes four lectures and covers the importance of product photography, anatomy of a good product photography, and common mistakes of DIY product photography.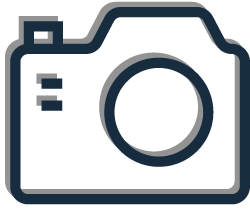 Module 2: Equipment

This module includes five lectures and covers camera options, additional helpful equipment, and how to use them.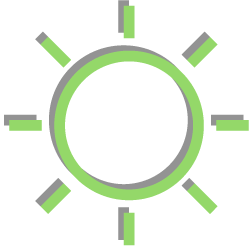 Module 3: Lighting

This module includes six lectures and covers types of lighting and how to use them, lighting setups, common lighting issues, and helps you determine what lighting setup is best for you.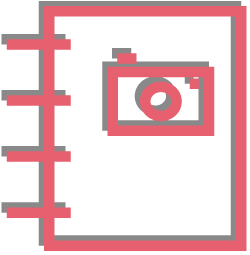 Module 4: Planning & Preparing

This module includes five lectures and covers how to ensure brand consistency in your images, prop selection, planning and preparing your setup, backgrounds, and getting ready for your shoot.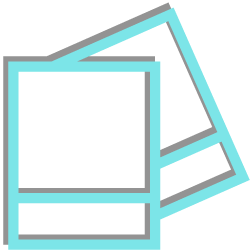 Module 5: Your Shot List

This module includes five lectures and covers the different shots you'll need and how to take them, including shooting on a white background, styled photos, different angles, close-ups, and in-action photos.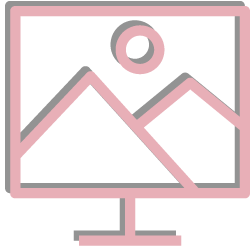 Module 6: Editing

This module includes seven lectures and covers software options, editing apps for your smartphone, the ideal editing flow, and how to use basic editing tools to make your photos look polished and professional.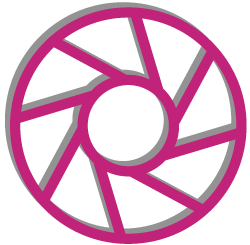 Module 7: The DSLR

This module includes five lectures and covers choosing the right DSLR for you, different shooting modes and how to use them, understanding the exposure triangle, lenses and which one is right for you, and depth of field.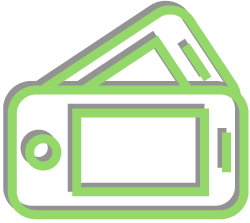 Module 8: Smartphone Photography

This module includes four lectures and covers understanding your smartphone camera, image-related apps, technique, and how to use manual control and setting.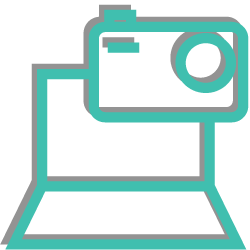 Module 9: Images & Social Media

This module includes four lectures and covers image sizing for social media, creating images for social media, how to tell your brand story through images, and how to shoot the Instagram-famous flat lay.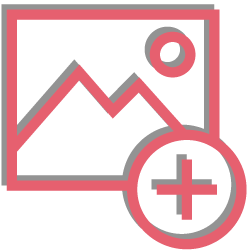 Module 10: Bonus Lectures

This module includes five lectures and covers the odds and ends, such as photographing specialty items like jewelry, large products, and products with reflective surfaces.

How long will I have access to the course for?
Indefinitely! Your enrollment today includes full access to the course - and all it's future updates.
That seems like A LOT to learn. How will I have time to complete all the lectures?
Don't worry, I've got you covered. You'll have access to the course and the learning community indefinitely so there's no pressure to complete the whole course right away. Also, I've kept each lecture short and concise to that you can start taking better photos faster.
What format is the course delivered in?
The course consists of videos (live-action, slides, and screen capture tutorials) and a course workbook to help you apply what you learned in the context of your own business. You will also be part of support learning community where I will be on hand to help you each step of the way.
Do you offer any refunds or guarantees?

You know it! I'm super confident that you'll be stoked with all the valuable info and how it affects your photos (and sales), but if for some reason you're not feeling it, you can request a refund within 14 days of purchasing the course for a full refund.
But I really have no idea what I'm doing when it comes to photography. Will this course be over my head?

Nope! This course is designed to start from the beginning and walk you through the whole process, growing your knowledge base and photography skills along the way. You may have no idea about photography in the beginning, but by the end, you'll be confident in your ability to take a great product photo.
I'm actually kind of good of photography. Will this course still be worth my time and investment?

Absolutely! There is loads of information in here that I'm confident you'll learn a lot and develop a really great system along the way. You may be kind of good at photography to begin with, but you'll be dynamite by the end. And I can always help you personally with some more advanced strategies.
I don't have a fancy camera, just my smartphone. Is this course right for me?

Yes! Regardless of what kind of camera you use, this course is for you. I have an entire module dedicated to smartphone photography and one for DSLR cameras as well, so no matter equipment you're using, Snap, Sell, Succeed is right for you.
There are an awful lot of photography tutorials online for free. Can't I just watch some YouTube videos?

The thing about all those all those free photography tutorials is that they either don't really apply to you as handmade seller, or the advice is pretty generic. There is a lot of free information out there, but it's scattered, convoluted, and usually less than helpful.
This a big investment for me. Is it worth it?

Here's the thing. Having great product photos is imperative if you want to be successful selling online. Hiring a professional to take photos for you just once is an investment of $1000+. Investing in this course is half that, and will provide you with the skills to take your own photos for the rest of your career.
I created this course with you in mind. I know your pain points, I know where your photography struggles are. The course is designed to teach you an efficient and clear approach to your photography that will not only have you taking beautiful product photos, but will guide you through a streamlined process that will save you time and free you from the dread of photography. Sounds pretty worth the investment, right?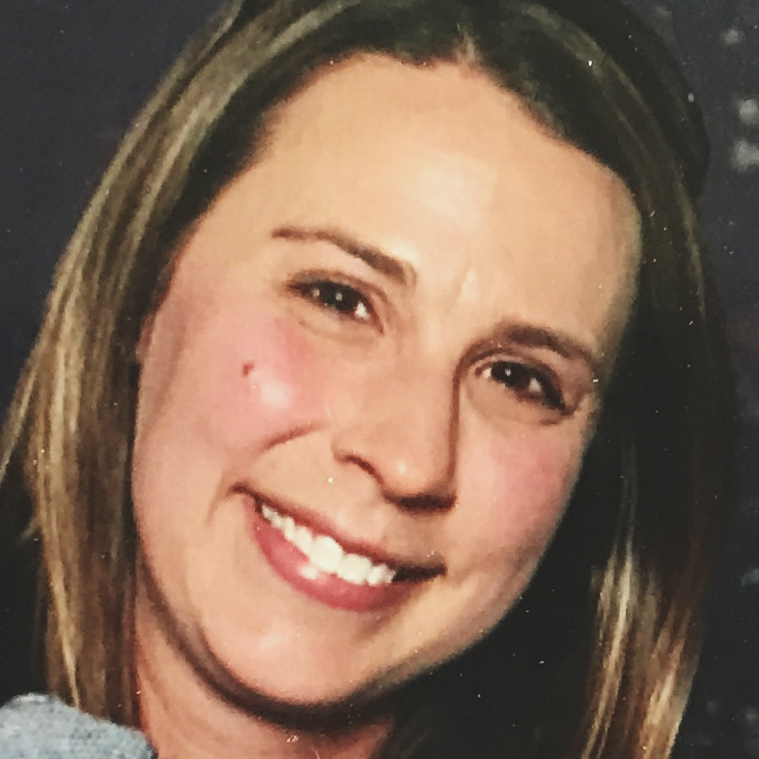 I joined Amy's Snap, Sell, Succeed Learning Community back in July, just a few short months ago, and have learned so many important and easy to implement tricks to improve my product photography.
Amy truly has our best interests as small product based business owners in mind as she develops this program. She focuses on product photography and teaches simple but super effective ways to achieve gorgeous photos for selling platforms as well as social media without investing a lot of money on props and special equipment.
Amy's course was designed to cover all of the basics of product photography for us to learn at our own pace, but doesn't stop there. She has been there to guide us through any struggles we've encountered along the way.
Since I joined Snap, Sell, Succeed, my product photos are brighter, clearer, formatted properly, and overall more inviting which is ultimately resulting in an increase in sales.
I can't thank Amy enough for what I have learned in such a short time. I look forward to continuing to grow as a photographer as I continue my journey.
- Stephanie Duncan, Once Upon A Fairy Tale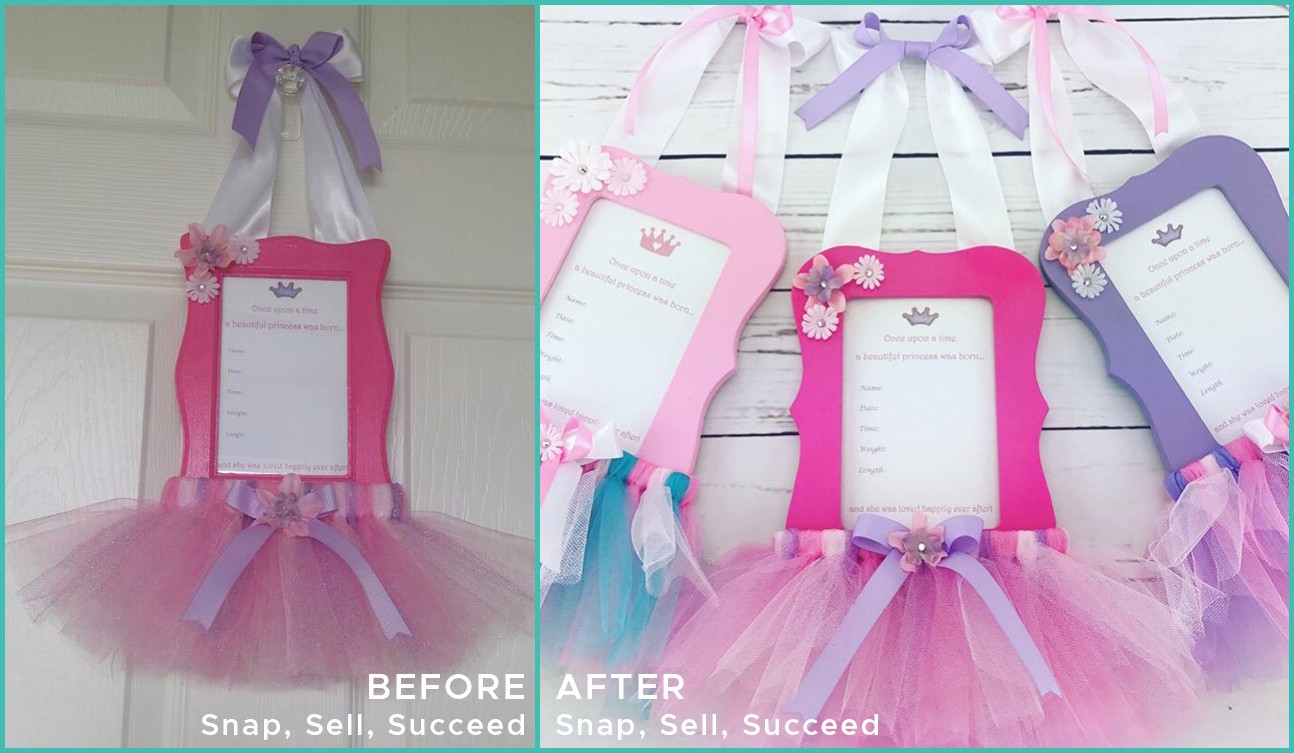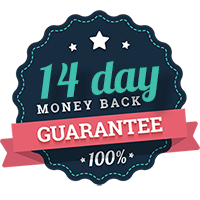 I am confident that you'll love the course, the learning community, and all of the bonus materials so much that you won't even consider asking for a refund, but just in case, I've got you covered. If for some reason you don't want to continue on your journey toward awesome product photos (and awesome sales), you can request a refund within 14 days of enrolling and I'll personally issue you a full refund. This course is closed for enrollment.
Your Instructor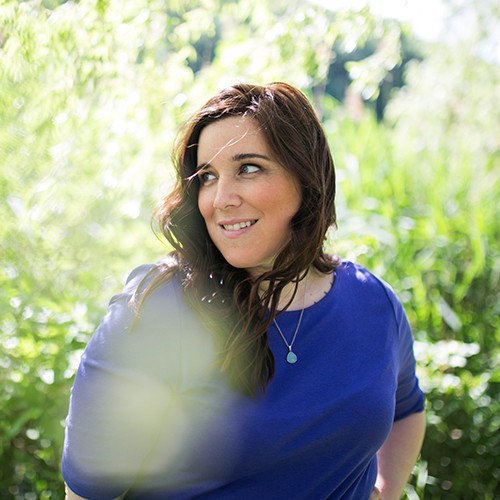 Hi! I'm Amy. I'm a photographer and educator with nearly 10 years of experience in this wild world of chasing light and creating images. As a product photographer, I've worked with handmade and product-based sellers for several years and am now turning my focus towards empowering you to take your own beautiful product images. Some of my accolades include being a regular columnist for Handmade Seller magazine, a guest blog writer for Being Boss, and appearing on podcasts such as Heart Soul & Hustle and Maker Academy.